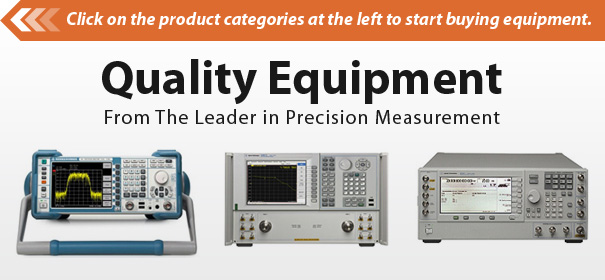 Our sales personnel are highly experienced – they know what questions to ask, will evaluate your requirements, then recommend solutions to support your electronic test equipment needs.
Our extensive inventory includes most manufacturers' equipment, including:
Network and Spectrum Analyzers
Signal Generators
Oscilloscopes
RF and Broadband Amplifiers
Digital Multimeters
Calibrators
Contact Us to learn more about electronic test equipment sales.
Customer Reviews
Watch Test Equipment Sales Video
Techmaster Electronics Benefits
Large Inventory of Late Model and Legacy Electronic Test Equipment
Flexible Rental and Sales Programs
Trade-in and Trade-up Plans to Maximize Your Budget
Expert Technical Assistance
One-Year TE Warranty™ on Most Equipment
Optional Extended Warranty™ Programs
Worldwide Network of Accredited Calibration & Repair Labs
Best in Class After-Sale Service
Superior Warranty Coverage
ISO/IEC 17025:2005, ANSI/NCSL Z540-1-1994 and/or ISO 9001 Compliant Calibration
You can be confident that Techmaster Electronics is your best choice for refurbished electronic test equipment repair, calibration, sales and maintenance!