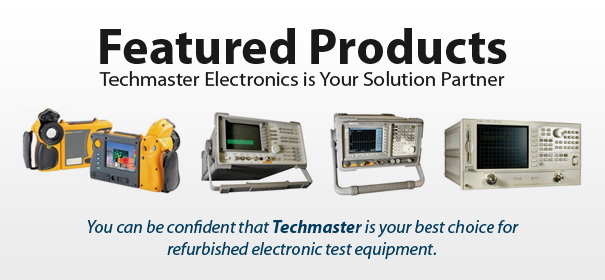 You can be confident that Techmaster Electronics is your best choice for refurbished electronic test equipment repair, calibration, sales and maintenance!
Spectrum Analyzers
Rigol's Spectrum Analyzers are compact and high performance with a redesigned interface for efficient analysis. Featuring widescreen construction. With a new key layout and optimized feature set, these analyzers are ideal for challenging wireless benchtop or field applications. All-digital IF ensures superior and stable performance at a competitive cost.
Digital Oscilloscopes
Rigol's line of Digital Oscilloscopes helps achieve faster debugging and testing with powerful functions and compact designs at an affordable price. Our family of ultra-modern scopes deliver "Best-In-Class" features set at a fraction of the cost. Compare our memory depth, frames of waveform recording and sample rates and you'll like what you see.
DC Power Supplies
Rigol's DC Power Supplies monitor Volts, Amps, and Watts in real time via analog or digital data displays or on a live data chart. DC power supplies offer complete over-voltage, over-current, and over-temperature protection, and the ability to set up timed voltage or current steps.
Digital Multimeters
Rigol's Digital Multimeters verify components, circuits, or other instruments by measuring almost any electrical property, including voltage, current, resistance, capacitance and temperature. Designed for efficient and accurate bench testing of production line applications, digital multimeters feature high-resolution monochrome 256×64 dot matrix LCD display and external interface support including RS-232, USB, LAN and GPIB.
Waveform Generators
Rigol's Function/Arbitrary Waveform Generators use Direct Digital Frequency Synthesis (DDS) technology to generate high accuracy and high stability waveforms, as well as programmable pulse signals and standard wave functions. The arbitrary waveform feature allows engineers to generate any desired waveform with UltraWave, Rigol's free waveform editing software.
Fast and easy-to-use, waveform generators help engineers accomplish a range of testing by combining many functions into a single instrument.