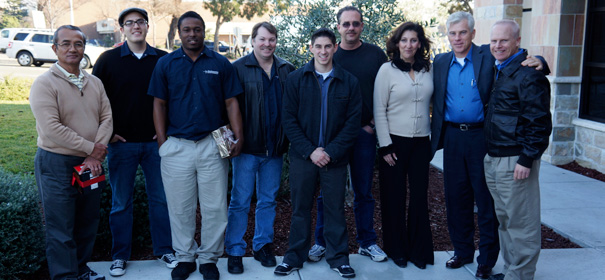 Techmaster Electronics is the global leader in electronic test equipment calibration services, repair, maintenance and sales. Techmaster offers a best-in-class service that is unrivaled by competitors, and is designed to the individual requirements of each customer. Techmaster is a dedicated partner to every customer. We provide asset management support through an uncompromising quality control program tailored to benefit the customer's technical requirements. Techmaster works hard to offer the best electronic test and measurement equipment for sale or rent, calibration service and repair at the most competitive rates.
Our mission is to offer quality service without compromise. Techmaster offers customers a comprehensive electronic test equipment calibration and repair service that sets the industry standard for equipment service and maintenance. Our state-of-the-art labs offer automated calibration, component level repair, and compliance security traceable to NIST standards or international equivalent. Techmaster sets the standard for OEM level test and measurement equipment service and maintenance.
Leading With Comprehensive Electronic Test Equipment Calibration Services
ISO/17025:2005 ANSI/NCSL Z540-1-1994 Accreditation from A2LA or ANAB
Capabilities from DC – 50 Ghz
Specialized Calibration: Antennas, LISN's, Power Sensors, Optical
OEM Level Automated Calibration Procedures
Flexible Scheduling: In-house/On-site
Expedite, and Next-on-Bench Service Available
On-line Customer Portal – 24 hour customer access to equipment status
Leading The Standard of Electronic Test Equipment Repair
Complimentary Evaluation
One-year Techmaster warranty on most equipment
Expert, quality, component-level repair
Preventative Maintenance Schedule included
Support for Obsolete Equipment
Installation, Upgrade, and Repair Benefit Analysis (*optional)
Leading repair choice for industry calibration labs, and equipment brokers
Customer Reviews
You can be confident that Techmaster Electronics is your best choice for refurbished electronic test equipment repair, calibration, sales and maintenance!