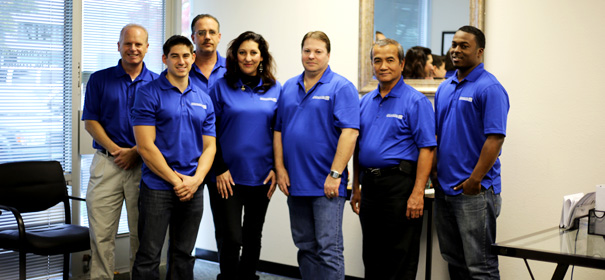 Techmaster Electronics focuses on customer satisfaction for every level of our electronic test equipment service and maintenance process. Techmaster's combined staff of over 50 technicians worldwide has the technical expertise and experience in electronic test and measurement equipment service to handle a vast array of calibration and repair services. Our technical staff maintains the highest level of training in current electronic test equipment calibration, repair and metrological and quality systems. Our full-service labs provide in-house and on-site maintenance for a full range of automated calibration and repair support electronic test equipment including RF & Microwave equipment such as Spectrum Analyzers, Signal Generators, Network Analyzers, Power Sensors, and nearly every other type of electronic test equipment.
Techmaster Electronics is an industry leader in electronic test equipment maintenance solutions. Our full-service labs throughout the United States, Mexico, and Asia provide customers a global network of efficient test and measurement service management solutions. Key personnel at each location ensure our customers receive the highest level of quality equipment maintenance service designed to fit the customer's individual needs.
Our sales personnel are highly experienced – they know what questions to ask, will evaluate your requirements, and recommend solutions to support your needs.
Customer Reviews
You can be confident that Techmaster Electronics is your best choice for refurbished electronic test equipment repair, calibration, sales and maintenance!